Dhruv Prajapati, a junior researcher at the Gujarat Ecological Education and Research (GEER) Foundation, has recently discovered two new species of spiders. He said the two new species belong to the Indomarengo and Marengo genus of Asian jumping spiders. While he named the former after Saint Kuriakose Elias Chavara, he named the latter after India's cricketing god Sachin Tendulkar.
In an interview, Dhruv said that he discovered the Marengo sachintendulkar species in Kerala, Tamil Nadu, and Gujarat. Although he collected the specimens in 2015, his research and identification took 2 years to complete. Sachin is his favourite cricketer and he therefore didn't hesitate to use his name. Prajapati's discovery has been included in the World Spider Catalogue.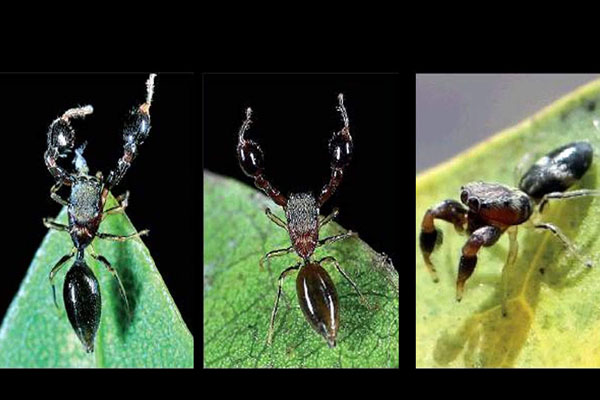 Prajapati has been conducting studies for identifying spiders from time to time. According to him, the most distinctive feature among spider species is their eyes. An electron microscope was used to study their legs, body shape, the patterns on their heads, reproductive organs, the hair on their body and their structures. This was compared with the existing database of around 48,000 types of spiders spread across 120 families.